New Year hike / Balade du Nouvel An

You are the bows from which your children as living arrows are sent forth.
Khalil Gibran
On Children
This year I will try and join in a few blogging projects. Living Arrows, hosted by Donna, of What The Redhead Said, is one of them. It is a weekly photography link-up celebrating childhood, i.e. the perfect fit for me!
I missed 2017's first instalment, so here is my contribution for this week.
During a momentous New Year's Day get-together with our gang of friends, it was decided to climb the Great Sugar Loaf the next day.
Last Monday turned out to be a gloriously sunny winter day, with hardly a breath of wind – ideal conditions to hike up the most iconic summit of the Wicklow Mountains. And the best way of blowing away the excesses of the previous day…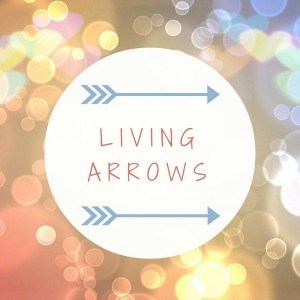 ---
Vous êtes les arcs desquels vos enfants sont propulsés, tels des flèches vivantes.
Khalil Gibran
Les Enfants
Cette année je vais essayer de participer à quelques projects en collaboration avec d'autres blogs. Living Arrows, organisé par Donna, auteure de What The Redhead Said, est un projet photographique célébrant l'enfance. En bref, parfait pour moi !
J'ai manqué la première semaine de 2017, alors voici ma contribution pour la deuxième.
Lors d'une fête mémorable le jour de l'An avec notre groupe d'amis, il fut décidé d'escalader ensemble le Great Sugar Loaf le lendemain (le 2 janvier étant jour férié en Irlande cette année).
Lundi dernier fut une splendide journée d'hiver, froide et ensoleillée, sans même un souffle de vent : les conditions idéales pour grimper au sommet de la montagne la plus emblématique de Wicklow. Et le meilleur moyen de se rafraîchir les idées après les excès de la veille…